The Magnificent Seven Takes Over Michigan
The Magnificent Seven takes over Michigan, and the Michigan villagers are forever grateful. One of the 7 even remained behind to marry a girl he met while he was fighting government thuggery.
I read about Earl, Duke, Fred, and Joe, et al (did they have a guy in this gang named Al?), yesterday when someone posted the news item on Facebook about the attempted insurrection in Michigan.
I never watch or listen to the news except by accident while I'm driving. Hourly, on the rock and roll station, they give you three minutes of Fox News, truncated just enough that drivers don't deliberately ram their cars into telephone poles in order to end the suffering. You never hear the things in those three minutes that you read on social media, which not only furthers traffic safety, but helps preserve that idyllic state of mind in which you believe society and the government are proceeding as planned, with merely the expected daily hiccups between this or that party.
All in all, this approach to current events makes me a happier, calmer person, but I do miss a lot of comedy.
The Magnificent Michigan 7 is one such event. To think I might have missed it. Everyone else in the comment thread where I read it was wetting their pants about how "scary" it was. Do they have so little faith in our law enforcement? Scary for whom? Even the governor of Michigan was casual about it. She managed to turn off The Bachelor long enough to be informed of this insurrection in the making.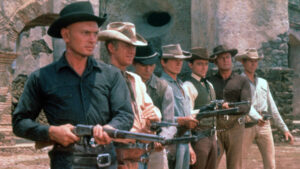 And unless you live in the governor's mansion with her–like maybe you're her bestie or something and you have pillow fights in your teddies– I don't think there's anything over which to be alarmed. For instance, over here in Nevada, I don't see the overthrow of Michigan as anything but a blip on a possible cross country road trip. "No, no, honey. You can't take exit 57 to downtown Kalamazoo. Michigan is now a separate but equal country and we don't have passports. Yes, I know your Aunt Edna lives there. How's she doing, by the way? Has she been allowed to leave the state yet?"
We'd still have 49 other states, for crying out loud. Maybe it's time to put a few states up on OfferUp, or at a yard sale. Mighty big yard sale, but hey, it might cure a deficit here and there. I might have enough in savings to buy Rhode Island.
Besides which, one of the 7 (NOT Yul Brynner or Steve McQueen), rolled over on the others long before there was anything to worry about. Clearly, he was a smart cookie, who, by the third meeting of the 7 to discuss The Mission, said to himself, "Yeah, there's no way this isn't going to end badly for all of us."
Are guys like this ever married or have girlfriends or kids? Or even a dog? A dog can make you think twice about stuff. If you will possibly not be coming home that night to take care of Ruff, you have to think ahead. Thinking ahead is good–it helps prevent plots to overthrow governments. A wife is even better; she's going to overhear a conversation about your plans eventually. "You're what? You're going to do what with Duke and Earl? I don't think so, buddy. Now change the channel to So You Think You Can Dance?"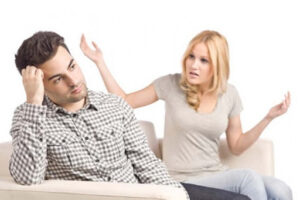 This was the hill these guys chose to die on–overthrowing the great state of….which was it? Oh, yeah. Michigan.
I know Detroit is there (guys like this–guys with drive and motivation–should have done something about Detroit years ago), and the Great Lakes are there. I think. If they aren't, they are Michigan adjacent. No, no, I'm sure the Great Lakes are there. That's about it. That's about all I know of Michigan, except that I continually think Chicago is there for three seconds before I remember it's in Illinois. Chicago is about all I know of Illinois, too. It's been a long time since I was in the fifth grade.
What I wanted to know was what these guys had in their noggins should their mission have been successful. They had armed themselves and trained for this in Insurrection Boot Camp, otherwise known as Earl's backyard, where he had tires set up for jumping into and out of, a rope swing for climbing, and a kiddie pool for Guatanamo-ing captives. Aka the dog, for practice.
After they stormed the mansion, took over the government–or rather overthrew it– they were going to put the governor on trial for treason. "Breaker, breaker, this is Earl. Uh, yeah, Fred? Joe and me, we got the lady governor tied up in the kitchen. Nah, Joe's eating some fried chicken he found in the fridge. You wanna bring some beer with you when you come? Listen, there are tanks outside, so I think we really need to get this trial on the road. The lady governor looks a mite pissed, too, so we should just go straight to execution."
This all sounds so reasonable, I can understand the fear My Fellow Americans feel at this possible threat.
Whether judicial protocol would have been strictly followed by Earl and Fred is anyone's guess. Like, assuming law enforcement was on a ten minute break and didn't know about the coup, and The 7 effected an entrance, would they charge the governor with a crime first? Read her her rights? Allow her one phone call so she could phone her attorney? Have a judge and jury straight off,  or convene a grand jury to determine whether tax dollars should be spent on trying her? Go straight to execution by firing squad based on their evidence? These and other burning questions are a mystery, but I'm going with "straight to execution by firing squad." These guys have itchy trigger fingers.
Further, assuming they got past the Secret Service, and no law enforcement or FBI came to the governor's rescue (that would be interesting, too–what's their problem?), and the 7 got inside and called an end to Michigan (like it's a movie about a Latin American coup), had their "trial," and passed sentence on the governor, then what? Go to Disneyland? Or keep right on, live in the mansion, dress like Castro, wear khaki and smoke cigars, try anyone who they think needs a good trial for treason? Maybe shoot missiles at Wisconsin and California just for the hell of it? Does Michigan even HAVE missiles and can Earl and Fred and their brothers in arms get hold of them?
"Look, buddy. I'M the governor now and I said shoot that sucker at New York. I hate that place."
Had they only decided to sue the governor and the semi-great state of Michigan, I would have sent them upwards of $5 to help with their legal costs. Putting Michigan on trial is something I can get behind and so can Earl's and Fred's wives.
Please follow and like us: