In Love With The GPS Lady: We'll Run Away Together
I'm in love with the GPS Lady. After years of being left behind in the phone Rappture that my friends kept haranguing me to get on board with, I finally got the smarty pants phone several months ago. She (I'm assuming it's a she) and I have been happy, once I got the hang of answering a phone call. When I'd mastered that skill, I moved on to putting Scrabble and Kindle books on my phone.
I prefer the Kindle books, because the phone cheats at Scrabble. I know she does.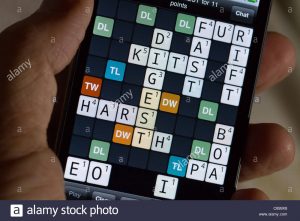 Now that I use my phone for things other than a paperweight, no longer can I do  the curmudgeonly "I just want to make a phone call!"  yell to prove my superiority over the younger generation and how they won't be able to tie their shoes soon.
I was right, they don't tie their shoes or wear belts. In my day, we had to wear ten belts at once. To quote my dad, "I had to walk ten miles to school in the snow, uphill both ways."  His curmudgeonly leadership keeps me focused on being left behind in the technological revolution. Thanks, Dad!
I don't have an app for the things I'd like and which I've written about on this blog, but other than that I've been a satisfied customer and phone owner.
I use my phone not only for that talking to people thing, but I have a notepad for on-the-go To Do lists, Word docs in case inspiration for The Great American Novel strikes while I'm sitting at a traffic light, email, all my Kindle books are on board (which may be why my gas mileage is down), Scrabble, Google, USAA banking, Google Maps, and the GPS in Google Maps.
If I don't use this lady, I can no longer find my way home and I've lived here for eight years.
Just as I'm getting used to being completely dependent on something that fits in the palm of my hand, along comes Echo, Siri, and some other snooty women.
I don't have them in my house because I won't put up with someone who sounds thirty years younger than I am and who knows everything. She'd fink on everything I do when I'm alone. I already drive around with someone who sounds like them, and she's the best traveling companion I've ever had.
Sorry, Sugar, you don't help at all, and you don't sit your butt down in the car.
GPS, Great Pal Shirley, is always calm while I'm driving. I just have to give her the address of where I'm going and she's on it. Anyone else would have opinions about the best way to go.
Shirley is omniscient. She knows the back roads, the traffic sitch, and she knows exactly when we'll arrive. I haven't been able to quite release the distrust I feel when she says, in that soothing way when I'm in a hurry which I always am because I wait too late to leave the house, "You'll arrive at your destination in 14 minutes."
Not 13, not 12. She doesn't even round up like I would do, to 15 minutes. No rounding up for Shirley. Or rounding down to 10 to make it sound like I'm on time, but the traffic sucks. Shirley doesn't even get mad if I pull into a McDonald's on the way. With a gentle sigh, she tells us we've had an "unavoidable french fry delay."
Right on time, we pull into the driveway of our destination 14 minutes later. How did she know there wouldn't be a kid who ran in front of me to chase his ball down, causing me two minutes of delay while I yell at him? Or some punk who stalls himself out in my lane trying to pop a wheelie in his mom's Altima? She takes all the back roads, too. I haven't seen a traffic light in three years I'm so good at avoiding them.
I don't have to hand Shirley the map and watch her fumble with it for five minutes while we pass ten exits that were potentially the ones we wanted and then hear her say, "Is this the top of the map? How'd we end up in Nebraska?"
If she was human, I'd be pulling over to shout at every pedestrian, "Do you know where Main Street is?" They never know and they live two minutes away. I used to find a teenager to ask for directions and hope I didn't get pulled over for being a molester, but teens don't know where they are anymore.
We pick them up now when they're two blocks away, after which they play with furious birds or crushed candy on their phones in the car and win. They don't know where they're going or how to get there.
Shirley never has to go to the restroom, nor does she raise her voice, "Right! I told you to turn right! Now you've passed it, and we can never, ever turn around and go back. Ever!"
She does have her faults. Like telling me to get over into the left hand lane two seconds before I get to the corner and can't move over now because the blighters in back of me are taking up the lane. And she's a low talker, as any well bred person should be. I can't hear her over my rock and roll classics.
But she and I are running away together. Don't tell Siri. She's got a big mouth.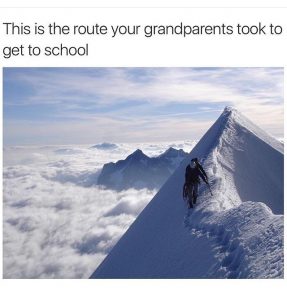 Please follow and like us: