Vaccinate This, Syringe Seekers: Who Gets The Vaccine?
Who gets the vaccine? After the fifth–or maybe the fiftieth time–I'd been asked whether I was going to get the vaccine for covid and I had no ready answer, figuring rightly that I had some time to decide (I had no idea then that I had as much time as I DO have), I looked up the availability of it in Nevada and who is allowed to get it. (I figured I might as well submit to the inevitable and get the Mark of the Beast. Why fight it?)
When I researched who will be allowed, I saw an ad, "Do you qualify for lower insurance rates?" It certainly fits.
Two old friends had called me yesterday and in the course of the conversation they asked if I was getting vaccinated. I gave my standard answer that I wasn't sure and was going to wait to see if they grew a third eye or their tongue turned black. Now that I've warned them, they probably won't tell me what happens. They'll want me to be a three-eyed, black tongued, healthy member of society just like them.
After we hung up, I looked up the age for who was getting the vaccine in Nevada. The state is going in phases, or tiers, or orchestra seats, not just ages, from what I could ascertain.
The first phase for vaccinations seems to be vaccinating teachers. They are pretending–in Oscar winning performances–to want to get back to work not teaching our kids anything useful. I suspect they just want to get away from their own kids after a year of cozy togetherness. Some were crying after getting their shot, the article told me. Crying for joy. Who are they trying to kid?
Funnily enough, Fauci waited until AFTER January 20th to tell teachers to go back to school. Everything really IS academic.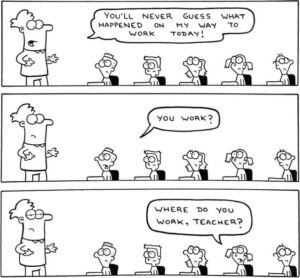 Well, thought I, after the teachers will come the 65 year olds and older, right?
No, no, the article told me. After the teachers (who won't get sick now, but we can't guarantee the health of your kids), will be medical personnel.
This makes sense as they have to be around sick people all the time. So the state will be vaccinating doctors, nurses, therapists, pharmacists, human resources, billing specialists, and the information lady who sits inside the lobby of the hospital.
Alright. Then it will be MY turn, right?
No, no. We will then be vaccinating law enforcement, prison guards, prisoners over the age of 10, the prison librarian, the cafeteria workers, the prison bus drivers, the landscapers, and the meter maids.
Sigh. Okay, but what about after the entire prison system and Metro police department?
Let me check the list. Okay, see here? We have to vaccinate military personnel after law enforcement. They're keeping us safe from invasion, you know. Well, except for the southern border. We have to do our best for our boys and girls in khaki.
I suppose. But no one in their right mind is coming over here anyway, not even by bus. So what say we keep them home for the time being? That way, they can't bring any bugs back with them. Who's on the list after the soldiers, officers, and all the people associated with them?
Then, we have to vaccinate other essential workers. Office personnel, retail workers, food servers, Uber drivers and public transportation workers, pizza delivery guys, and politicians.
Politicians?
Yes. You wouldn't want them to sicken and die, would you?
Don't ask me questions you don't want answers to, okay?
Well. I never.
I'll bet. So who comes after the "essential" workers, like….snort….senators?
Well, we will be vaccinating people 70 years old and older, including nursing home residents and all the workers who are employed in them, and in assisted living quarters. After we get done with that group, we'll give you a call. If we don't do the 16 to 64 year olds first. You're 67, right?
Yes.
Did you vote for Biden?
No. What difference does THAT make?
Oh…..none. None at all. Forget we even said anything. Just go home and wait for our call, alright?
Yeah, okay. By the way, I DID vote for him, I just forgot.
Riiiggght. We suggest looking up the penalty for lying to The Narrator of the Blog. Ignore anything that implies The Narrator doesn't exist. He exists, alright. And he's been vaccinated.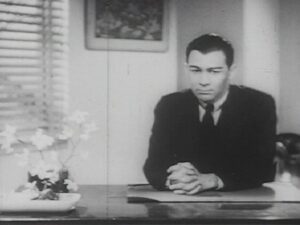 Edit: This came in as a comment, but I'm going to post it without the name in case there are Men in Black monitoring this.
"Can't guarantee what will happen in Nevada – everything there is a bet, right? – but try this:
Where I live, and I expect in NV too, you don't go directly to the CDC to register for a vaccination appointment.  Instead, you go to a provider who is giving out the vaccine, fill out a form there, and that form is sent to the CDC who then sends you and email with instructions on how to sign up for an appointment.  You probably know all this.  
I went to the Prisma site.  Prisma is the hospital conglomerate around here: don't know what yours is.  I could have gone to a drug store site as well.  You probably know all this too.  When I went to the Prisma site, I clicked "Get Vaccine", which sent me to that form.  That form axed me to click what priority group I was in.  Truthful answer: none. 
However, I did know that the CDC was recommending states vaccinate people 65+, so I checked the "Over 70 box", knowing that at the next section of the form I was going to give them my truthful birthdate.  IE, I checked the "Over 70" box just to get past that section of the form.  I filled out the rest of it, accurately, correct age, and clicked, "Submit".  Maybe I do and maybe I don't, but I clicked it anyway.  A day or so later I got the email, and I now have my first vaccination.  
My 63 year old sister had stopped at "Over 70" and proceeded no further.  This, the trial lawyer:  Never met a word she couldn't redefine to whatever you needed it to be.  I said, "You're crazy", and described the rationale, she went back and did it my way, and now has an appointment.  
Here's the rationale:  The state knows full well the inherent inefficiency of 100% compliance with the priority rules: people are slow to register, some don't register at all, and meanwhile they've got vaccines and people want them.  One one hand they want to vaccinate as fast a possible, but on the other they want to prioritize.  They are competing priorities, so they need some flex to accomplish both, and they allow it.  Another factor is that the vaccine has to be kept at about minus a million degrees, and is good for only 6 hours after it's opened.  So they have to plan and estimate how many to open each day: Can't be throwing unused ones away.  Here, in addition to the appointments, they are vaccinating walk-ups, no appointment, until that day's opened vaccines are gone.  
What that tells me is that if one is truthful, and one lets the CDC decide whether to give the appointment, anything one can reasonably and honestly do to get the appointment, that is what one should do.  It balances the competing needs for speed and priority.      
Fill out the form in such a way that you get to the 'submit' button, with an honest birthday."

Please follow and like us: