Football With A Pink TuTu: Adventures In Senior Jogging
Football with a pink tutu is more sinister even than it sounds. It's a story my friend and fellow writer, David Williams, told me the other day.
The following is Mr. William's story, who, by the way, will be the sole writer for this blog if I don't get back in gear soon. We have sold our house and are moving out of state and deep into the country life.
(I will write about it as soon as I can find something something funny about packing and moving.)
To wit, David Williams' story:
My alma mater just beat a really bad football team, after which they celebrated like the state had dropped all charges.
The celebration was a lot like me in the 5K race I ran in this morning: Starting out full of hope and conquering intent, each mile marker revealing another injury of some nature just short of incapacitation, fatigue and incompetence accumulating until a last second stumbling dash to the finish line allowed me to beat a lady pushing a baby stroller. Which I called victory.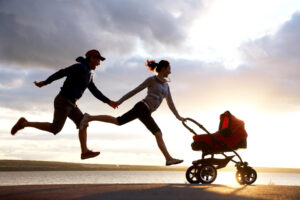 I didn't make that up. Like most runners my age I have a foot that hurts all the time, a knee that hurts occasionally, and a hip that used to hurt, then didn't, and now does again. I have learned how to stretch and manage those joints so they carry on, and in anticipation of an actual race I stopped running 5 days ago.
Come this morning, I was single minded in purpose–to go for a personal best. 'Personal' is the type of relative term that renders meaningless the word 'best', but it's what I have left. So I was going for it. Any race time less than 30:00 would meet the qualification. By some margin.
So, off we went. The first half mile is down grade, so I really got after it down the hill, dang near a sprint. I mean, if you don't gain time there, where are you going to do it?
We get to the flat at the bottom, and I know we have to make up that altitude over the next 2.6 miles. Gotta keep up the pace anyway, but I can tell I've used up a lot of available gas. Well, who should serendipitous-ly go past me at that time but a shapely woman in black tights and a little pink tutu to match her pink shoes. Whimsical, yes, but more importantly, easy to spot. And pleasant.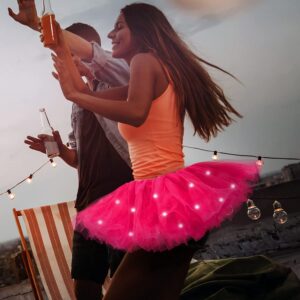 She was going not much faster than I, maybe gaining 20 feet every minute or so, and I was already going a a pretty good clip, so no idiot me, I thought, "Follow that". I may have actually thought, "Watch that." But still. I had an aesthetic-ly pleasing rabbit to chase.
With about a mile to go, the pink tutu began to slowly pull away. I thought, "No problem, I'll catch her in a minute." A few minutes later, "No problem, I'll catch her in a minute." At the quarter mile mark there was no catching her.
And that's when I saw it, about 100 yards ahead of me: a baby stroller. That's actually a thing, women who ought to be home caring for offspring instead pushing them for 3.1 miles in a stroller, showing up seniors.
No, heck no, the baby stroller is not going to beat me.
What I said above actually happened. First a lady in a tutu outran me. Then, there I was, hurting, out of gas, gasping for breath, no longer pretending to be an athlete who deserved to be in the field, tracking down someone who had not only just given birth, but was now pushing the product ahead of her.
I beat her. I was just now thinking about that moment, and I saw my alma mater's football team make a last second stand to preserve what they will call, without any sign of embarrassment, a proud moment.
So, I'm proud of beating the lady with a stroller, and for staying with Miss TuTu for most of the race.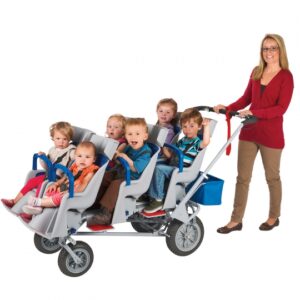 The only bad part is that after all that, the timer malfunctioned, so I don't know what my time was. I am pretty sure it was just under 30:00, but there is no way to know. At least a football team has a score to look at. All I got is the stroller. It's not the same. All I have to defend myself with is that the stroller finished in the top 20% of the field.
That's right. To defend myself I have to say, "Hey, the lady with the stroller was pretty fast." And we just beat the best 4 loss football team you ever saw.
Please follow and like us: