The Back Story: Otherwise Known As He Said, She Said
The back story, or the prequel, is always causing problems between men and women. Especially between the men and women of our house. I might have been outnumbered by the MOTH (man of the house) and my son, but fortunately, I have Sugar, my dog. She's on my side always. Which is why I carry a brick of cheese in my pocket.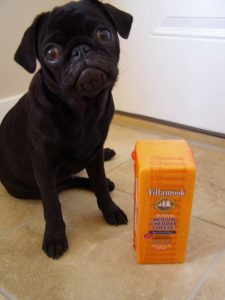 The other day, the MOTH told me a story he'd heard from a friend at work. The friend told him that he'd had a spat with his wife. (His own wife. Not me. I have enough to do fighting with my own spouse.) When the MOTH came home, he told me the bare bones of the story, as in "Elmer Fudd was in getting his transmission fixed. He said he and his wife had a fight."
And that's it. As if that was enough . Then he got impatient with me for asking questions about his friend and his friend's wife and their kids and their jobs and their friends' jobs and their house. As if I didn't have the right to know!
He said to me, and I quote, "I don't know! He didn't tell me what his wife said, or what time it was, or who phoned who! Geez."
Why tell me anything, if you don't have all the facts? Every time someone tells me a fascinating story, such as about a juicy marital dispute, I want to know the back story. I want to know when the guy came home, and when the fight started. I want to know what was on television, and what was served for dinner. I want to know what she was wearing, and whether her friends were visiting and got an earful.
All of these things have a bearing on whether it will make a good story to discuss with my friends. I do not tell the story to them as idle gossip; it is serious familial and sociological dissemination from which we can all take a lesson, mainly how other people screw up their lives.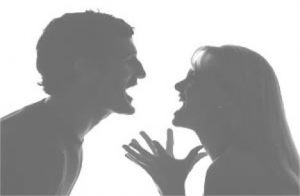 I rarely know these people the MOTH tells me about. Their names mean nothing to me, so it's like a doctor discussing a case with other doctors. Actually, it's more like a tabloid Walter Winchell fest.  For those who don't know who that is, look him up on Google. He was big, back in the day.
Women's need to know the Back Story drives men crazy, assuming it's a man who's telling you the story of a friend's marital woes.
He knows what he knows, he says, not what I want to know. I explain to him that this aspect of wanting to know all the details is because I'm female. We don't need to rush around and 'fix' it, like a man might, but we do need the extra information so we can mull it over and then relate it to someone else the next day.
If I tell a friend about the dispute without knowing the back story, I will be in serious trouble. She doesn't have to know these people; heck, I don't even know these people. If we actually knew everybody we talked about, there wouldn't be time to talk about them.
The back story is also known as the 'prequel'. The prequel is big stuff. Hollywood uses it all the time to make more money for everybody they know. Just when you think you know the whole story, they'll make another film detailing events that led up to the one you just paid a fortune to see. The new movie will tell us the story that led to the birth of the butterfly that flapped its wings in a jungle across the world and caused previous money-making movies to be born.
You men can just hang on a minute before you start chortling and talking about 'women' and their need to know things.  The MOTH does the same thing to me that I do to him. When I tell him about a book I'm reading, he'll ask me for details about…the back story!
The first time he did this, I thought he was just trying to get even with me, but he's sincere. He wants to know why the man in the book said such a hurtful thing to a woman and then left town for three days. "And why does he accuse her of spending too much money," he asks me, "but then goes boat shopping, or buys tools and never uses them?"
These questions assume I know what the author was thinking when she plotted the story. I can't call her and ask, whereas the opposite is true for him; he can call that guy who told him about his fight with his wife and get the rest of the story. It will probably cause another fight in their house, because the wife will answer the phone, but that's their problem.
These question and answer sessions about OPP, Other People's Problems, invariably lead to a debate in our house about who was right and who was wrong. The MOTH and I don't automatically take the side of the gender with whom we share biological characteristics. My guy can take the woman's side, just as I can take the man's side.
"Why does he object to her calling him so often?" he asks me after I've told him a story of my own.
"Because it's annoying and unnecessary," I reply with perfect aplomb. "She doesn't need to check in with him constantly, especially if he doesn't want her to."
It's clear that he does more phoning than I do. He talks on the phone all the time, and has no problem calling me in the middle of the day just to chat!  Whereas, as far as I'm concerned, if phones were to disappear altogether, I'd be okay with that.
This is why I wouldn't know all the details about anyone's marital dispute, especially if I'm personally acquainted with them, which I probably am not. I stopped bothering to meet people sometime in 1987. If I did know her, she would have called me to talk about her fight with her husband, but I wouldn't have picked up.
If I don't need to pack a bag with supplies and meet you at the viaduct with the dog and kids in order to survive an impending disaster, then it can wait, and I'm not answering the phone. Just let me know why this disaster happened, who it happened to, what they did about it and why, and when it will be over.
And then, tell me why we have to meet at the viaduct, instead of right here at home.
Please follow and like us: