I Am Packing, Therefore I Am. Packed, That Is
Packing for a trip. Who doesn't love it? I'm sure there are plenty of people who hate it, but those people take the miracle of flight and the freedom of travel for granted because they've been thrown off too many overcrowded flights and stuck in too many traffic jams. They are irredeemably cynical and jaded. I weep for them.
(Not really; I'm very happy if they stay home and leave me their seat. I have airline retiree discounts, and I fly really cheap. As cheap as seats are now, so I may as well buy a ticket and travel like a 'real' person.)
At any rate, those jaded cynics don't deserve to get on an airplane or in a comfy SUV, and they certainly don't deserve to go to Rome or Paris.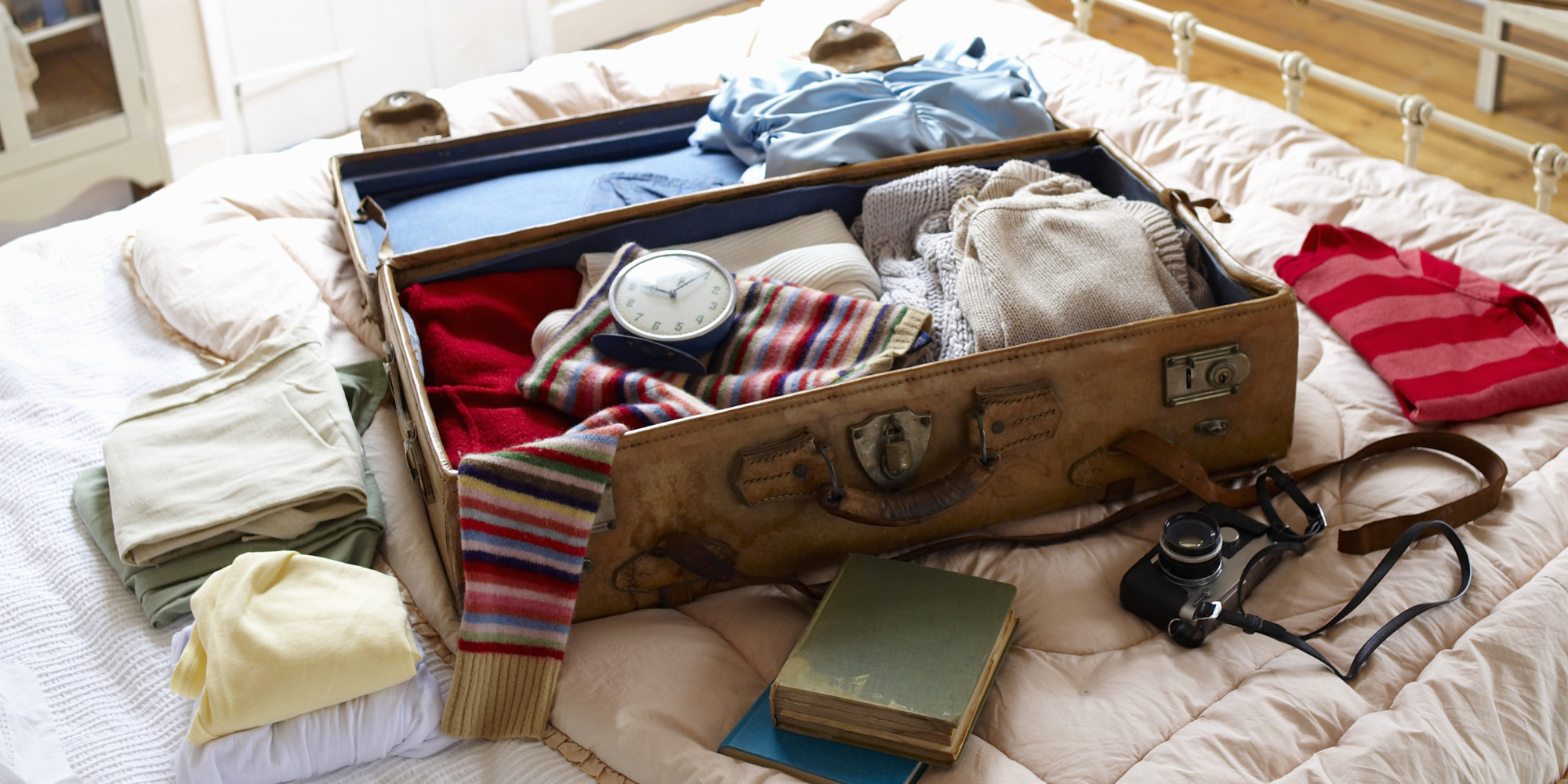 I used to fly stand by all the time, because I flew for Pan Am. I even took my mom to England on a trip and we went stand by. We were upgraded to first class on the way over, and were fed caviar, Chateaubriand, strawberries and chocolate. It was wonderful.
On the way back, we had to fly economy. My mother swore off flying forever after that, unless, as she said, "I can go first class." Well, excuuuuse me. I don't blame her. I've flown economy on United, and being a sardine in a can doesn't even begin to describe it. Do sardines have their breasts pushed up into their noses by their elbows?
When we drove to the airport to leave for England on Pan Am's Round the World Flight, we left a mere hour before flight time. The flight was delayed, so we drove the 40 miles back home, and retrieved something important; it might have been our passports. Sigh. We were so much more cavalier then. It was nice.
If I'm invited somewhere on a visit, or we're planning a road trip, I start packing because I'm excited.
I was going to drive to Tucson in March to meet my best friend when she planned to be there for three days, and I started packing as soon as she invited me. Which was in January. This method of planning and packing means I'll be searching frantically for my favorite top sometime during the intervening two and half months, which is packed in a suitcase. Who'd think to look for it there?
I will have looked in the washing machine, under the bed, in the back of the closet, in the dryer, in the giveaway box, and will be forced to conclude that someone stole it. But who? Who could have taken my favorite top?
As soon as I hung up the phone after she invited me to Tucson, I made reservations in a motel near her fancy and too-expensive digs, looked up things to do in Tucson, packed a suitcase, and made a list. All before the email confirmation came from the motel. Okay, I wasn't that fast, but I did it all before I checked my email for the confirmation.
I love condensing life down to its essentials. You wouldn't take your pressure cooker on a trip, unless you were going off in an RV for three months. You most certainly should not pack it in a suitcase for a two week trip to Europe.
What you pack for a week long trip is Life Condensed. Add a can of water and three minutes in the microwave and you're all set.
Packing for a trip, even a day trip, is a challenge. It's survival mode. Who wants to buy a new anything of what you've got six of at home? You want to save the funds for the really important stuff- souvenirs, maybe. A show, or a fancy restaurant. Gasoline.
Whatever you forget that you need loses you points in the Game of Life.
Don't forget your glasses, your contacts, your hot curlers, your favorite eye cream, extra underwear, that little black dress that looks great over leggings, those perfect little heels you haven't worn in a year, but you're sure you'll need when you're in Paris, chargers for your phone and your laptop, your vitamins, and your toothbrush.
You'd better need that little black dress in Paris, or somebody's gonna hear about it.
The more you pack and the more you think about what you'll be doing and where you'll be going, and what the weather will be like, the longer your To Go list gets. If you can pack one regular size duffle bag or suitcase, and one carry on for a two month freighter cruise, you win.
You win peace of mind and unforgettable freedom, even though you know you forgot something vital. Like your neighbor's phone number. And to turn off the burner.
https://lifehacker.com/use-a-packing-grid-to-ensure-you-have-everything-you-ne-1796503341
Please follow and like us: