Launching a Kindle book is really so easy. After, of course, you write something worth reading, and find an editor who will go through it with a microscope and format and correct the hundreds of tiny errors you made.
My new book was launched just under the wire for eligibility for The Thurber Prize for American Humor. I worked on the book for most of 2018. It is a "compilation" of some of my best work, which sounds so veddy, veddy literary, doncha know.
I'm excited about it, and I even enjoy reading it, though I was the one who wrote it.  Here it is: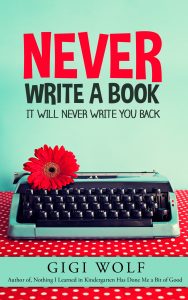 I am working on a second edition of the Kindergarten book. It isn't published right now, but I hope to get it re-written and back up within the month.
I was overcome by this review of it. I was happy that I've stayed true to my own style:
This book was…. absolutely…. hilarious!!! My husband recommended this book to me, and I am SO glad that he did. This is a great read: Humorous, witty humor with a tender edge. In today's world of vulgarity, hate and animosity, it's so refreshing to read something that can still put a smile on your face and make you feel good when you read it. Thank you for the great read Gigi, hope to see more from you soon!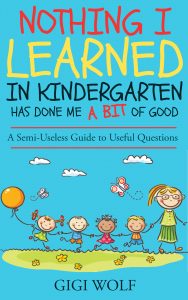 It's an amalgam of answers I've written on Quora, with  some other stuff mixed in. It's bubbling on the stove, a heady brew of fractured facts and finagling fallacies. Or something.
It's available on Kindle, and if you don't have one, not to worry. Get the free Kindle app and read it on another device.
Have fun reading it, and leave me a good review, willya?
My Pan Am book: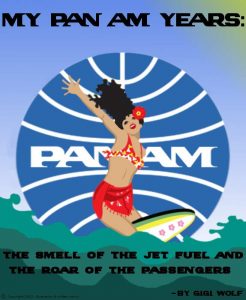 https://www.amazon.com/dp/B009262G6Y
Please follow and like us: